We have new Persian and Exotic Shorthair kittens available for adoption!  Please inquire for further details.
If you would like to be added to our adoption waiting list, please let us know what you are looking for in a kitten.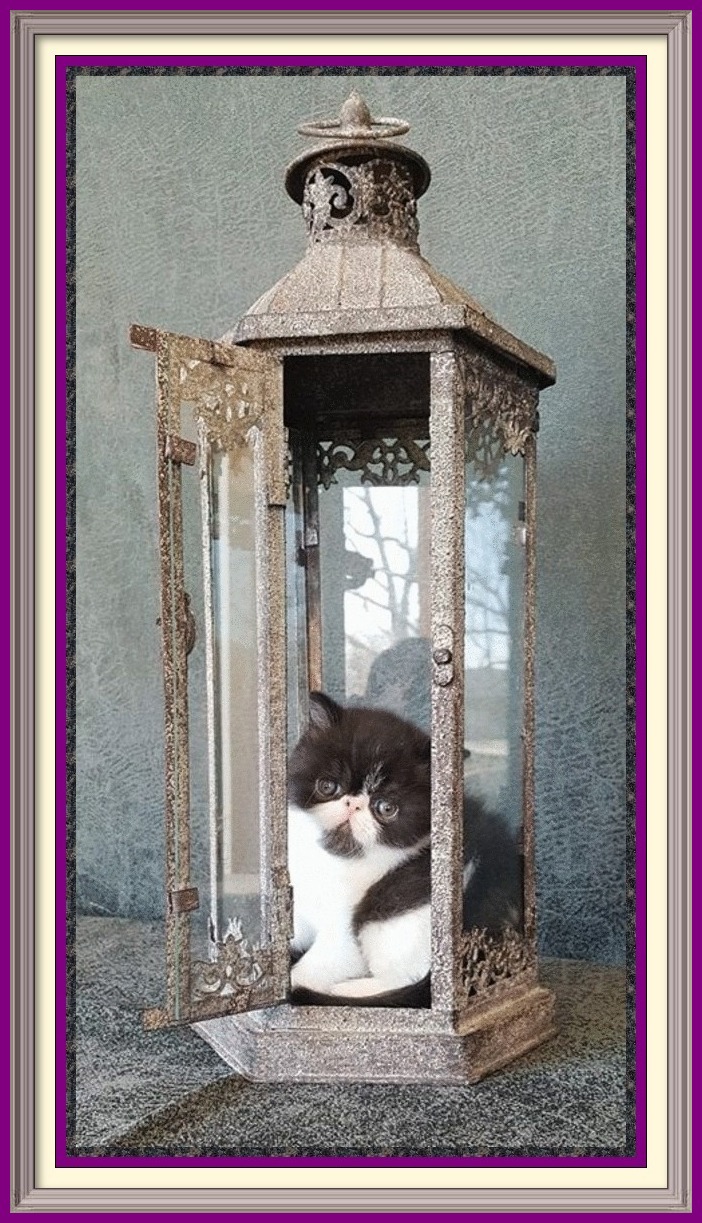 **RESERVED FOR MEIYING LI**
Blue & White Female
Exotic Shorthair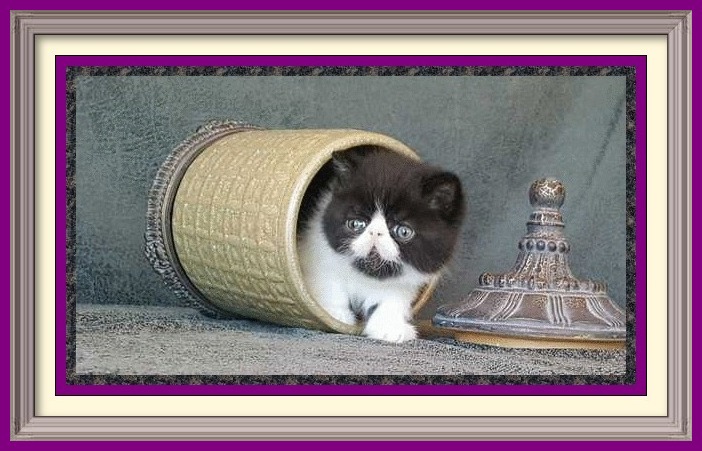 **RESERVED FOR ROB**
Black & White Male
Exotic Shorthair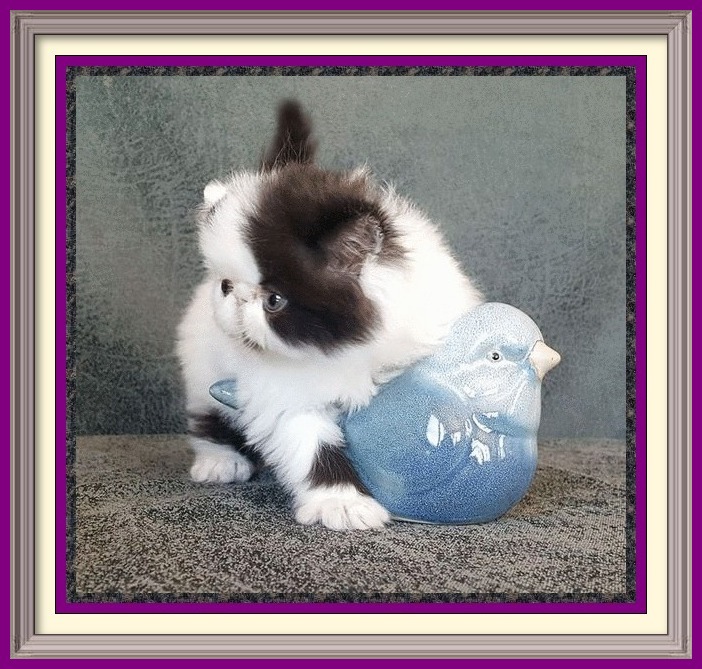 **RESERVED FOR MARISA**
Black & White Female
Exotic Longhair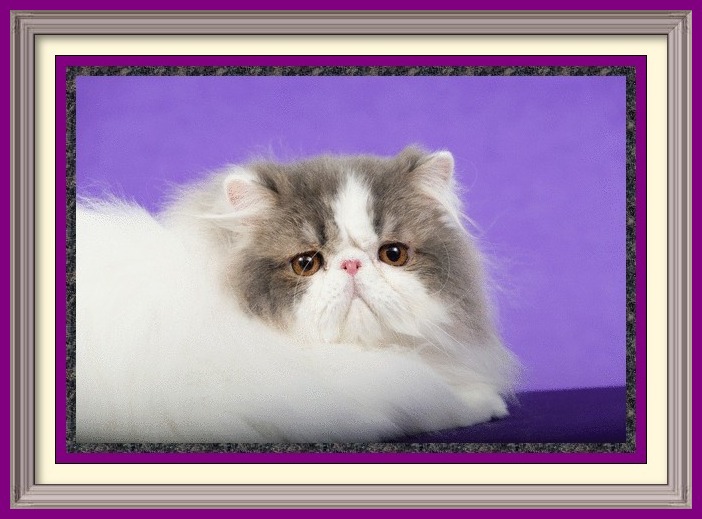 CH Purrtopia Sylvio
DOB April 12, 2017
Spotless Blue Tabby & White Bi-Color Van Male
Available to approved Breeder/Show Program. This boy has an AMAZING head.  Smooth, round and broad. He is already showing an interest in breeding.  He is Champion and in show condition - lots of long, flowy coat. His Sire is Bowie (CH Jewells Sapphire Ice – Odd Eyed White) so carries odd/blue eye gene. Dam is Drea (CH Pearly Pond Andrea – black and white).
NO RINGWORM, PKD negative parents
Page updated on April 20, 2018.